About Thai Massage Toronto
We offer Thai Massage sessions from our professional and skilled Practitioners in a warm, caring, client-centred environment. All practitioners are fully insured and licensed by Metro Licensing, City of Toronto.
The Toronto & Mississauga Studio's both provide a healing atmosphere that is serene and relaxing. Thai Massage Practitioners use compression techniques by applying palms, thumbs, elbows or feet to provide acupressure while placing the client into yoga-like stretching positions linked via slow and rhythmic, mindful movement. The massage is performed on comfortable floor mats or massage tables – depending on the client and style of treatment. Clients wear loose and comfortable clothing. Each session is individually choreographed and tailored to support the client's needs.
Individual treatments take place in one of our three private massage rooms. Additionally, we offer couples and small group sessions in our larger main studio. For these sessions, two or more people have a massage at the same time each with his or her own practitioner. It is a wonderful opportunity to share a healing experience with a loved one or close friend.
---
---
Rogers TV Interview
https://www.youtube.com/watch?v=UHRlxDkJ0Ss?rel=0
---
City TV Interview about our massage centre
https://www.youtube.com/watch?v=bZ_zGG0X_mA?rel=0
What is Thai Massage?
What are the benefits of these therapies?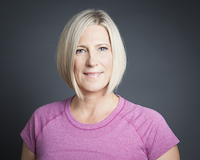 Listen to Dr. Melissa West as she talks to Deanna Villa from Thai Massage Toronto. May 13, 2009
https://www.youtube.com/watch?v=Md-rQ8yAJzM?rel=0