Our School
Experience dynamic, conscious, intuitive teaching
TMT was the first
brick and mortar Thai Massage School & Massage Centre in Toronto
Among the first in North America.
TMT is an established and recognized school
CEU: Continuing Education Approved Provider in North America
21 years in Toronto, NOW in Mississauga.
The pioneer of Thai Massage in Toronto
TMT was founded in 1998 by Deanna Villa
An innovator, and leader in our field.
Together with her husband, Juan Villa, Deanna leads the TMT School.
TMT has played a significant role in mainstreaming this ancient form of ancient massage.
Through their hands-on practice, teachings, live demonstrations,
media coverage, workshops and participation in trade shows and conferences,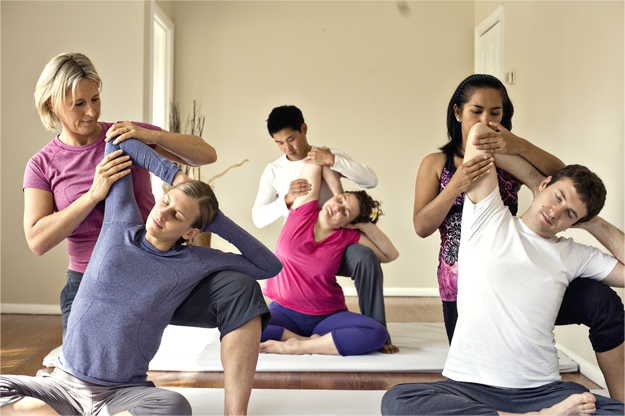 Expand your practice
Yoga, pilates, and personal training professionals
Massage & wellness practitioners
have successfully expanded their practice by incorporating our specific
Thai Massage and Fascial Stretch techniques
into their classes and treatments
to create an expansive, cohesive practice.
Increases earning potential.
By implementing TMT's postural stability
to enhance their own body mechanics
for years of longevity, vitality, and mindfulness,
creating a solid foundation for success.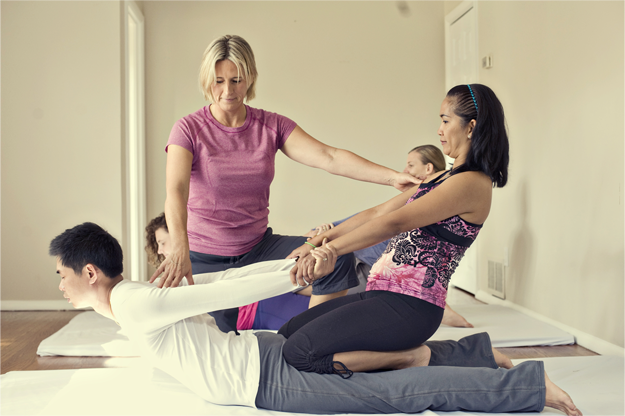 Our method focuses on:
Easy to follow demonstrations with precise and clear instruction in Thai Massage and Fascia Stretching
Experienced posture selection with precisely choreographed massage routines
Techniques that avoid injury and discomfort for the practitioner
Small classes for individual attention
A professional, fun and interactive atmosphere
 TMT fundamentals in classes:
Mindful meditation techniques
Stability of stance and postural alignment
Powerful and efficient movementEffective touch techniques and how to apply them
Effortless and balanced transitions
Safety precautions for client and practitioner
Metta (loving kindness) and compassion
Why Study With Us?
 Now LIVE Online Zoom Classes
NOW in the Mississauga (Port Credit) Studio

Flexible class schedules that fit your lifestyle and personal commitments
Expand your massage, healthcare or fitness practice
Earn CEUs for: CMTO, NHPC, NCBTMB
Pay-as-you-go, hands-on training
Join Accredited Massage Associations in Canada.
Apply for licensing by the City of Toronto.
Tuition fees are tax-deductible
Please feel free to contact us to arrange an information session and tour, via email at
[email protected] or speak with our teacher Deanna @ (416) 833.6506