Study with our Master Instructor, Expert, Specialist
---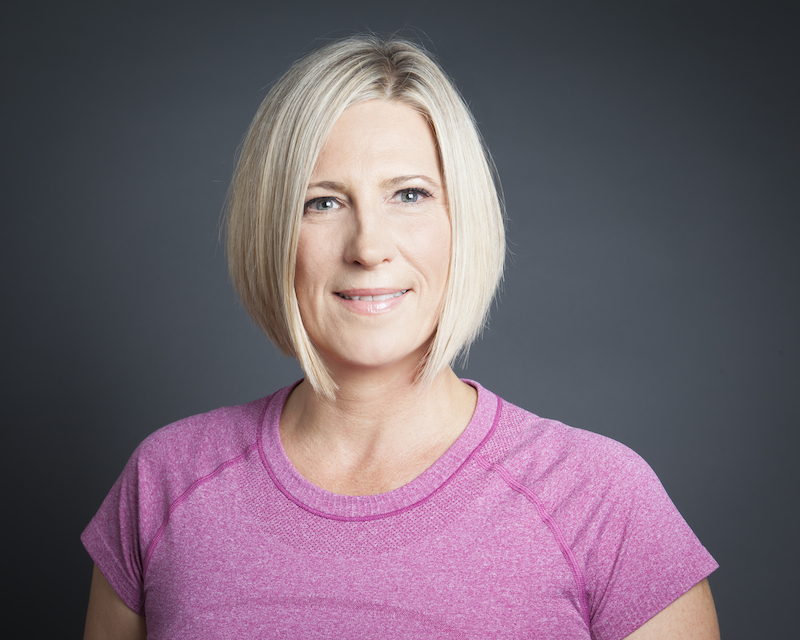 Deanna Villa DNM, LHP
Doctorate of Natural Medicine

®
Licensed Holistic Practitioner
Reflexology Certified
Pilates & Yoga Certified
Instructor Specialist
in Movement & Meditation
Founded Thai Massage Toronto in 1998
Teaches internationally and NOW Online Live with Zoom
Authored 10 Thai Massage instructional manuals
Recorded 6 instructional DVD's: Thai Massage and Table Thai Massage
Recorded a Mindful Meditation CD.
Featured on City TV and Rogers TV
Articles published in national newspapers and magazines
The pioneer of Thai Massage in Toronto & North America, leading our industry.
Deanna is a bright light with healing hands and an open heart, generously sharing her wisdom.  Deanna Villa began her practice in 1998 and teaching in 2002. As the founder of Thai Massage Toronto (TMT) School & Massage Centre, she is an active and experienced Master Instructor, Specialist and mentors with over 50 000 hands-on hours in the treatment room & classroom.  Deanna has expanded, transformed and developed her practice evolving into our TMT Method.
Accomplished Trainer, Expert of Thai Massage & Meditation
Deanna has authored ten Thai Massage Manuals on the mat & massage table, beginner to advanced, recorded six instructional Thai massage DVD's and an audio Mediation CD to accompany the Thai Massage Toronto Certification Training. Deanna's extensive experience and expertise have led to media coverage, including interviews with City TV and Rogers TV, as well as national newspapers and magazines.
Experienced Master Trainer Specialist of Thai Massage for the past 24 years
Deanna focuses on overall proficiency, a strong sense of body awareness, quality instruction, deep knowing, intention and an understanding of subtle body rhythms. Students will benefit from her easy and accurate conveyance of correct postures, subtle stances, and peaceful movement.
A masterful approach to teaching transformational Thai Massage
instills confidence and compassion in her students.  Providing precise teaching and meticulous instruction, Deanna does not hold back and openly shares information and hands-on skills with her students.  Through the teaching of the physical application of metta (loving-kindness), students leave Deanna's classes ready to transform themselves and others.
Actively spreading the word
about Thai Massage itself and working towards accreditation, Deanna has been actively involved with a number of boards, committees and faculty at Massage and  Yoga Conferences, including Natural Health Practitioner of Canada (NHPC): Professional Development Committee & Presenter,  Municipal Licensing & Standards (MLS): Stakeholders Committee, Canadian Practitioners Association of Canada (CPAC): Board member, Toronto Yoga Conference: Faculty/Presenter.
Deanna's lineage of Thai Massage Instructors:
Old Medicine Hospital,  Chiang Mai, Thailand Lineage
2004-2005 Pichest Boonthumme – Thai Advanced Meridian System & Techniques
2000-2004 Kam Thye Chow – Levels 1-4 Thai Massage & Ayurveda, Teacher Training
1998-2000  Anthony James –  Levels 1-3
1998 Daniel Brochu – Thai Massage Level 1
Deanna has also studied:
2019 Oxford College: Massage Therapy
2018 Ontario College Of Reflexology – Certified Reflexologist
2018 Stott Pilates Trained : Connie Ierullo – Reformer Beginner & Intermediate  / Injuries & Special Populations
2018 Holistic Bodyworks: Tina Aurelio – Pilates Mat Teacher Training 105hrs Certification
2018 Myofascial Release – John F. Barnes P.T. – Level 1 Myofascial Release
2016 Yoga City: Mary Vivilechia – Yoga Teacher Training 200Hr YTT
2007 Anatomy Trains – Tom Myers – The Neck: Soft Tissue Master Class
2006 Anatomy Trains – Tom Myers – Anatomy Trains Myofascial Meridians
2006 Centre For Ayurveda – Andrea Olivera – Ayurveda Scalp Massage
2005  Pothiyalai – Jasmine – Awakening the Healing Energies & Energy Healing
2004 New Earth Institute – Dr June Ann Kelly – The Meridian Medicine System
2001 Ayurveda – Vaidya R.K.Mishra – Ayurveda – Marma Points
2000 Evaline Fleurman – Reiki Master – Reiki Level 1
1999 Barbara Towns RN – Cleansing, Detoxifying Body Wraps

Book a massage with Deanna $200/hr
session times available: 1.25 hrs – 3 hrs
1.25 hrs – $250
1.50 hrs – $300
2.00 hrs – $400
2.50 hrs – $500
3.00 hrs – $600
Off site/in home visits have an extra charge for travel & set up
Interview with Deanna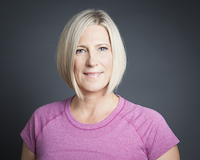 Listen to Dr. Melissa West as she talks to Deanna Villa Master Instructor 2009.
May 13, 2009
Deanna's teaching style – sample video:
Juan Villa
Instructor  / Master Practitioner
Throughout his life, Juan has found himself in the role of trainer or guide.  As a natural teacher, he was drawn to the healing arts and became a Thai Massage Practitioner in 2002.  To further his healing path, Juan deepened his practice by traveling to Thailand for advanced training in 2004 and 2005.  As a Reiki Master and Craniosacral Therapist, he has broadened his practice with these complementary modalities.
An intuitive Thai Massage Teacher, Juan takes a very hands-on approach with his students.  The TMT method has a strong focus on the sensing aspect of Thai Massage, giving students the skills to customize their practice for individual client needs.  Juan believes this knowledge can only be imparted through hands-on teachings – this is the essence of his instruction.  In his teaching role at TMT, Juan gives individualized attention and guidance for every student. Students benefit and learn from his sensitive and straight-forward approach.
Lineage of Teaches: Old Medicine Hospital, Chiang Mai, Thailand
2002-2004 – Deanna Villa
2004-2005 Pichest Boonthumme
Teacher training:
2008-2010- Deanna Villa
---